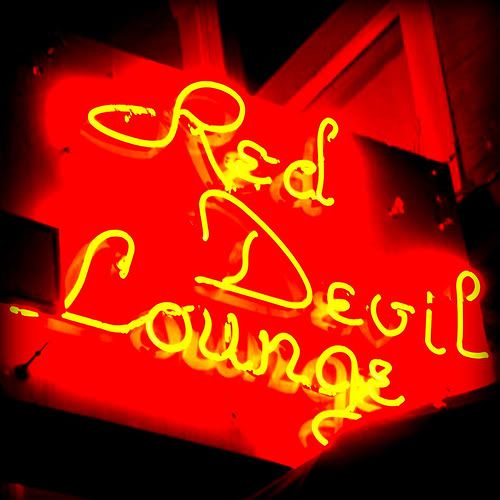 (21+, $6 Cover) Happy new year! Startin' it off right with
Blue Rabbit
, rockin' the
Red Devil Lounge
(
Yelp
) again. (Does that make purple nurples?!) Anyway, what a kickin' Nob Hill venue this is - I highly recommend you turn out for an evening of devilry in eager anticipation of the Year of the Rabbit!
Doors at 8pm, then we're opening at 9pm, followed by two great bands I'm super-excited to experience live: deliciously lush
audiafauna
, and headliners,
Sioux City Kid
- I totally dig their rootsy sound, obviously influenced by Tom Waits.